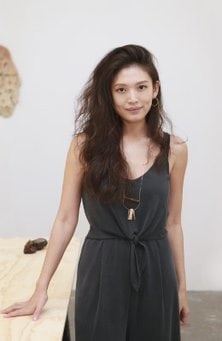 Shuyi Cao is a New York-based artist whose practice explores alchemical approaches to object making and knowledge production through archeological speculation and ecological fiction. Her mixed-medium sculptures and installations synthesize various organic and inorganic materials, natural and artificial processes. Combining hand-crafted objects and digital artifacts, moving images, and sounds, the assemblage suggests heterogeneous temporalities, evoking transition and metamorphosis through both material and form.
Her work has been internationally exhibited, including Beijing Today Art Museum, Shanghai West Bund Art & Design fair, Ming Contemporary Art Museum, Power Station of Arts, Gallery Weekend Beijing, Chengdu Times Art Museum, UrbanGlass, Fou Gallery, Shin Gallery, A.I.R. Gallery, site-specific installation at MASS MoCA, among others. She is the recipient of the Today Art Museum WANG SHIKUO Nomination Award (2021), Tishman Design and Environmental Center research grant (2021), MASS MoCA's Assets for Artists Grant (2018). She is a current member of NEW INC at the New Museum. She teaches at Parsons School of Design and has presented at Power Station of Art, Pioneer Works, the University of Applied Arts Vienna in Austria, the City University of Hong Kong, and Pratt Institute. She holds an MFA in Fine Arts from Parsons School of Design, a Bachelor of Laws, and a Master of Public Administration from Fudan University.
She is also the co-founder of Decompose, an art collective and experimental institute for transdisciplinary research, art production, and education.