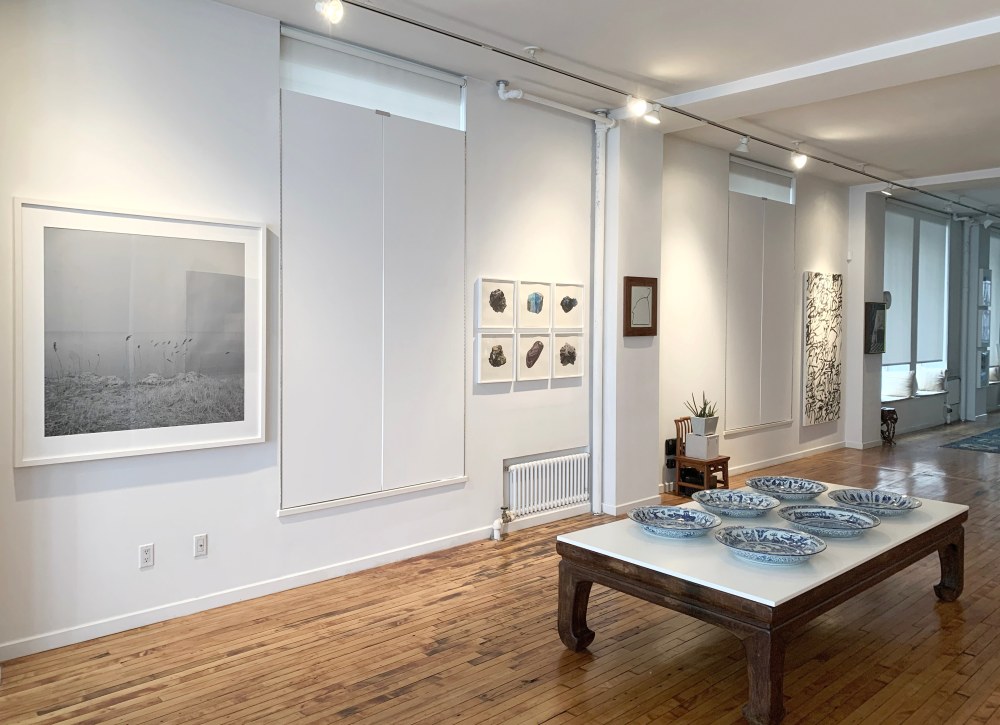 NEW YORK
Chambers Fine Art is a contemporary art gallery located in New York. It was established by Christophe W. Mao in New York in 2000. Recognizing the need for a gallery that would serve as an authoritative source of information on the latest developments in the rapidly growing contemporary art world in China, Mao named his gallery after Sir William Chambers, the celebrated British architect who was a leading exponent of Chinese principles in garden design in the late eighteenth century. During the first seven years, artists including Lu Shengzhong, Hong Hao, Song Dong and Yin Xiuzhen had their first solo exhibitions in the USA. In its second decade a younger generation of artists including Wu Jian'an, Zhao Zhao, Fu Xiaotong, and Guo Hongwei added different perspectives to the gallery profile. From 2000 to 2019 the gallery was located in Chelsea, a neighborhood that is noteworthy for a concentration of new buildings by Frank Gehry, Shigeru Ban and Jean Nouvel. In the fall of 2019, the gallery headquarters moved to Greenwich Village. As it enters its third decade, the inclusion of a generation of younger artists, not all of them Chinese, into the gallery's program indicates a widening of scope, a shifting of perspective. Chinese art no longer needs to be introduced and promoted, it has been readily accepted and absorbed into the international dialog. Chambers Fine Art aims to further and enrich this dialog.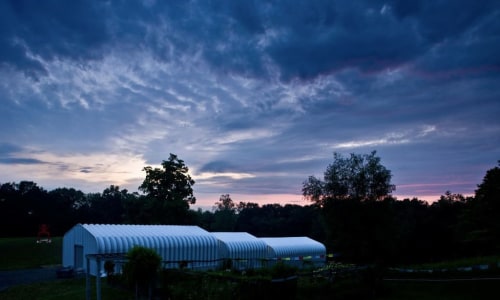 ARTFARM
Built as a storage facility and annex to Chambers Fine Art New York, the Artfarm was commissioned from HHF Architects and renowned Chinese artist/architect, Ai Weiwei, in 2006. When Christophe Mao decided to consolidate his archives and holdings of contemporary Chinese art in a stand-alone building on the property he owned in upstate New York, he approached Ai Weiwei whose austere house and studio in Beijing he had long admired. Once he had familiarized himself with the terrain, Ai Weiwei conceived a simple structure that fulfilled all Mao's needs and budgetary requirements while remaining faithful to his own demanding aesthetic. Having developed a close working relationship with the Basel based architectural firm HHF Architects, Ai Weiwei found a perfect solution to the problem posed by his own lack of formal architectural training.
Built on sloping land, three interconnected structures house storage space, offices and a gallery on the lowest level. As described by the architects: "The outer shape is a consequence of the use of a pre-engineered and easy to assemble type of steel building, which often gets used for agricultural purposes in that area. With its abstract metallic appearance the structure becomes an equal member of a whole group of sculptures which are spread out in the landscape." The severity of the steel structure contrasts not only with the gently rolling landscape but also with the exposed surface of the heavy insulation that is such an unexpected feature of the interior. The effectiveness of the building results from a series of contrasts, between the rustic setting and the minimal form as well as between the rigid light-reflecting exterior and the softly draped interior.
In general, the gallery space houses selections from gallery inventory and Mao's private collection, but beginning in 2009 there have been occasional thematic exhibitions. In June 2009, ArtFarm hosted its inaugural exhibition Song Dong & Rong Rong.
Since its completion in June 2008, Artfarm has already been featured in numerous art and architecture-related publications, including articles in the December 2008 issue of Domus as well as in Bauwelt 15.09. For their design of ArtFarm, HHF Architects was awarded the Gold Medal for the annual "Best Architects 10" prize in 2009.