Curated by ACAW director Leeza Ahmady as part of Asia Contemporary Art Week (ACAW) 2017 signature program: THINKING PROJECTS— Pop-Up exhibition series presenting research-based ongoing artistic endeavors by 9 noted artists from China, Indonesia, Turkey, India, and the United States. The series showcases the vibrancy of artistic activity inside of Asia while building deeper bonds between ACAW's Asia and New York based Consortium Partner organizations and galleries.
The Pre-existent Painting by Guo Hongwei converts the main gallery into a natural history lab, comprised of 80-100 new watercolors and painted objects rendered through relentless observation and conceptual deduction of natural minerals. These experimentations are juxtaposed with a series of drawings about India made in 1990s and a recent installation Futurama by Blum-Reddy, exploring acts of tracing, archiving and the processes of collecting that are evident in both artists' practices.
While Guo meticulously traces the growth pattern of natural minerals and ultimately recreates them through painting and artificial materials, Blum-Reddy who works mainly with texts and symbols painstakingly reproduces names of various natural and manmade entities in India, from railroad stations, to phonebooks, to listings of official governmental offices, to rivers and mountains. Blum-Reddy's approach to documenting places and events where she lives, at once creates a direct dialogue with Guo's pictorial archiving of organic objects he comes across. Co-presented with Chambers Fine Art & Twelve Gates Arts Through December 9.
Guo Hongwei has achieved wide renown for his mastery of the watercolor technique, culminating in large-scale watercolors depicting objects from the natural world depicted with scrupulous fidelity. Guo Hongwei's recent oil paintings further narrow his search for the material essence of the objects he depicts. He prepares each brushstroke separately with a unique mixture of varnish and mixed media to portray the particular characteristics of his subject matter, whether it to be the cool sheen of corrugated metal, or the soft folds of a weathered tablecloth. His work has been exhibited at Chambers Fine Art, New York location (2012) and in Beijing location (2014), Gallery 100,Taipei (2015), Frieze New York, New York (2014).
New York based artist Judy Blum-Reddy's fascination with lists have supplied her with a program for making art wherever she has lived and traveled for over 3 decades encompassing an array of personal, social, and political subject matters. For Reddy, drawing can be as simple as encountering an idea, while composition is relinquished to an indexical given. A type of concrete poetry is made visible while a paced litany renders language abstract, meditative or even comically onomatopoeic. Order and chaos are mutual concerns while the comfort of repetition and the ease of simplicity mask a troubling irrationality. Blum-Reddy has shown in New York City at MoMA P.S.1, Art in General, The Bronx Museum of the Arts, The Museum of Contemporary Art in Los Angeles, Galeria Nicolas Deman in Paris, and other international venues. Recently she has exhibited at Asian Cultural Centre- Gwangju Biennale 2016, Irish Museum of Modern Art (Dublin, 2016), Villa Vassilieff (Paris, 2016), Dak'Art (2016), Biennale of African Contemporary Art, 33 Orchard (New York, 2016), FIAC (Paris, 2016), the Stedelijk Museum Bureau (Amsterdam, 2015), Station Independent Project (New York 2015), Art Dubai 2015, Clark House Initiative (Bombay 2014 – 16).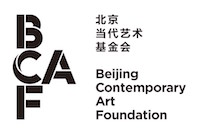 With special thanks to the Beijing Contemporary Art Foundation.